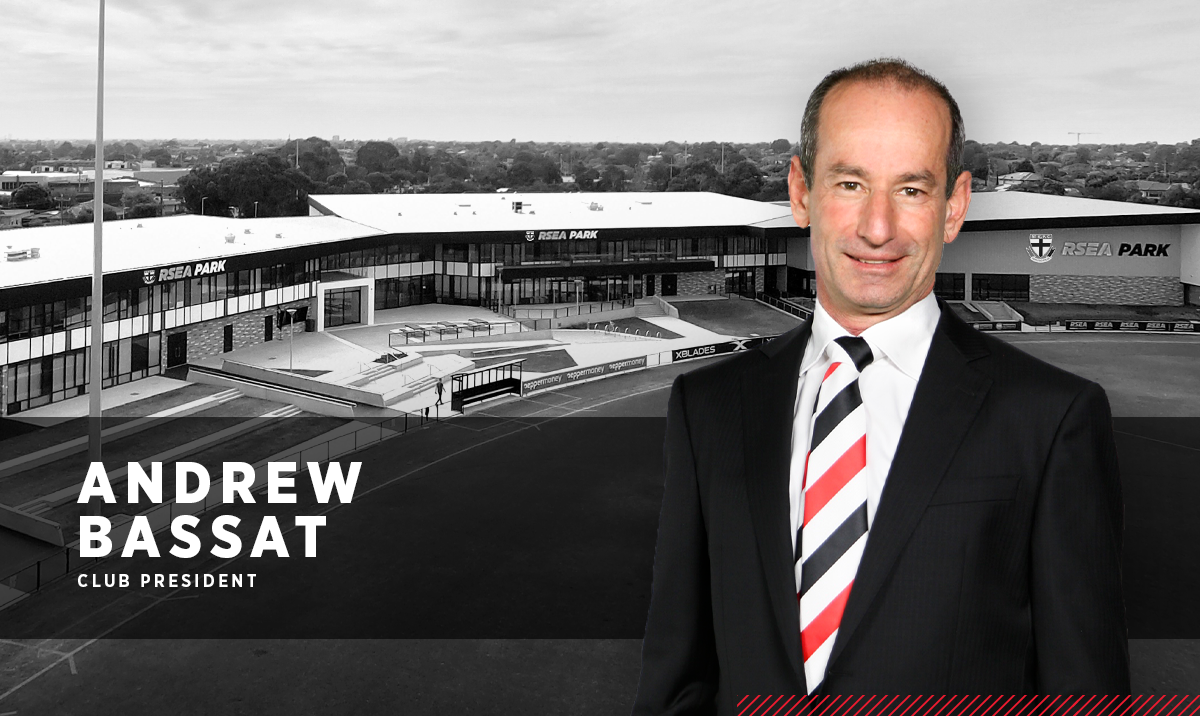 I hope that you are doing as well as you can be in such a challenging time for everyone amid lockdowns and other restrictions.
In reviewing this season, it would perhaps be easier to lean on the positives of Sunday's victory in Hobart, or more broadly, the glimpses of promising talent we witnessed in the back half of the year. However, we cannot hide from the fact that we did not deliver on the results you expected from us or that we expected from ourselves.
So while we may have enjoyed the singing of our song on the weekend, we were ultimately left with a strong sense of disappointment regarding our 10th position on the ladder.
Earlier this year, I sent you a letter acknowledging our shared frustrations regarding the results that had transpired.
The unavailability of key players was undoubtedly a factor, but the depth of our injuries did not come close to justifying the scale of our most disappointing losses. We needed to look much deeper than that.
The subsequent Bridging the Gap work commenced by our football program, leaders and players in the middle of the season diagnosed several areas of focus to create a more resilient foundation and, most importantly, underpin our improvement towards consistent finals appearances.
It was an honest and confronting piece of work, but a critical step in moving forward, and I believe we have witnessed the early signs of this progress.
We only have to look at the growth of Max King, who in the second half of the year showed what is possible with hard work and dedication. Alongside him are other young Saints including Ryan Byrnes, Leo Connolly, Tom Highmore, Jack Bytel and mid-season recruit Cooper Sharman, who have each shown promising signs.
We have also seen our new co-captain Jack Steele once again take his game to a new level, further demonstrating why he is the man to lead our charge. Others such as Jack Sinclair have also improved markedly and recruits such as Brad Crouch and Jack Higgins have demonstrated they will be important players for our side going into 2022 and beyond.
Despite our improved performances in the back half of the season, the playing group is acutely aware of the work ahead. Since Sunday's win against Fremantle, Brett Ratten and our football department have conducted over 40 end-of-season player interviews and commenced work on key staffing changes. Having tasted finals footy last year, the likes of Callum Wilkie, Dougal Howard and Tim Membrey have been particularly vocal at their sense of frustration at the missed opportunity, but also of the burning desire they have to drive the club forward.
It is this resolve, combined with the determination with which I see Jade Gresham, Ben Paton and others preparing themselves for a return in 2022, which will propel us towards where we want to be.
As always, underpinning everything is the support from you, our loyal members, who once again rallied in extraordinary fashion.
In yet another year of disruptions caused by COVID-19 and subsequent lockdowns, we surpassed 55,000 members for the first time in our history, including a league record for AFLW memberships.
The significance of this should not be understated.
Your support has never been more critical. Over the past 18 months, our club has been forced to make difficult but necessary decisions to not only survive this pandemic, but emerge in a position where we can compete with any other club.
Largely due to the support of our members, I am confident we can achieve this. By year's end, we will make significant inroads into our debt as part of a three-year balance sheet repair plan, which aims to release the club of its fiscal burden by the end of our 150th anniversary year.
At the same time, we remain on track to open the historic Danny Frawley Centre for Health & Wellbeing to commence operations from the start of 2022. The programs and services it will soon provide have never been more vital for our people and community.
The adjoining grandstand will be the perfect viewpoint to cheer on the Saints for years to come, in particular for our AFLW side who are ready to make their mark ahead of their third season. I know many of you are keen to get behind recently appointed AFLW coach Nick Dal Santo and his team as we continue to forge new ground and inspire the next wave of Saints faithful.
These generational initiatives remind me of the profound impact we can have to shape the future of our club when we all come together.
But our optimism for the future cannot escape the difficulties realities of how Covid-19 has continued to affect our members in a host of different ways this year. Our membership team are presently finalising a package of benefits we will offer members next season in recognition of your support, and acknowledging how the ongoing pandemic has impacted your membership experience. This will be shared with you in September via your annual renewal communications.
In signing off, I want to reiterate my sincere gratitude for your loyalty and passion.
Repaying your faith is what drives us every day and rest assured we are working harder than ever to deliver the on-field success that you deserve.
Take care and stay safe.
Together We Rise.