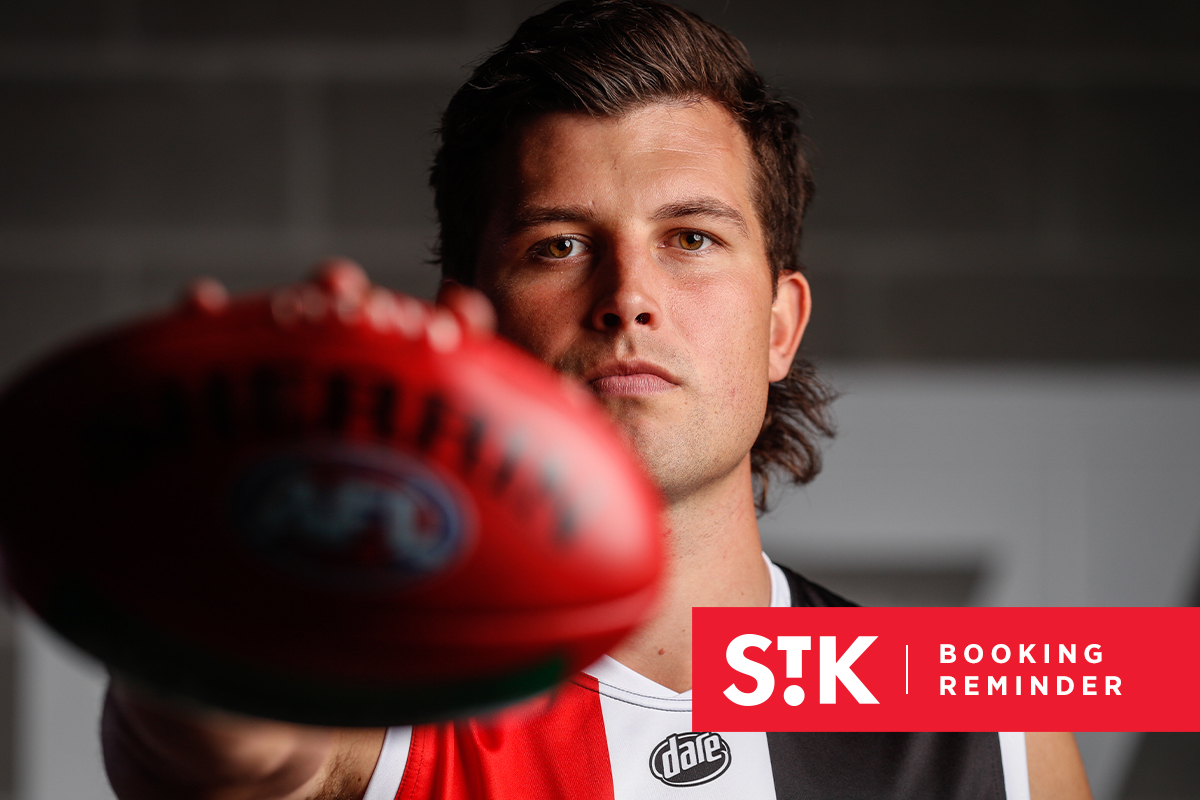 We take on West Coast Eagles at home this week and tickets open at 1pm today for your membership category. To ensure this process is as smooth as possible for you, please follow the instructions below:
Prior to the commencement of your booking window:
1. If you don't have one already, create a Ticketmaster account and log in either through the web or on your Ticketmaster app.
2. Please ensure if booking in a group, you assign one person to be the group organiser as you won't be able to use the barcode in multiple bookings, change or add allocations after you have booked.
3. If you don't have a smart phone for tickets to be sent to, please save the Ticketmaster hotline below on your phone to call once your window opens.
At commencement of your booking window at 1pm:
1. Click here and click on ''Unlock Member Tickets'' enter your member barcode/s, we have included yours in the SMS we sent you!

2. If booking for multiple members, please enter your membership barcode/s along with any additional members you are booking for (one below the other with no spaces, commas or full stops). Please note: All members will need a valid barcode to redeem their complimentary ticket A transaction limit of six (6) will apply
3. Once all barcode(s) are entered click on ''Validate''
4. From there, select Member Upgrades
5. If attending with anyone under 5 years old, select the under 5 option during the booking process to include a ticket and seat for them. There will be no extra charge for this.
6. Once you select your quantity please click 'Best Available'. You may also toggle with the "price and sections" option and select tickets based on level/location however please note that this narrows down available seats specifically in this area and not necessarily the best available in the venue
7. You will be allocated a ticket based on your selection above and be prompted to finalise your booking through Ticketmaster
8. Once finalised, your tickets will be available in your Ticketmaster account
Accessible Seating
Members who require wheelchair and accessible seating can contact Ticketmaster's Marvel Stadium Accessible Seating Hotline from 1pm Tuesday 6 April, on 1300 446 925 or email accessibletickets@ticketmaster.com.au. The Ticketmaster Accessible Bookings team are available 9:00AM – 8:00PM AEST, Mon-Fri and forms should be completed as early as possible and at least 24 hours prior to the event.
Additional Information
We've also put together a visual step-by-step guide here.
If you have any unanswered questions, please visit our ticketing hub here.
Please note, the club is experiencing an extraordinary volume of calls and emails at this time resulting in impacts to call wait times and email response times. Our staff can assist with providing barcode info and window times but will not be able to book your ticket for you.
To ensure you receive the fastest possible resolution to booking issues on the day, we recommend following the instructions above and if you experience any difficulty during the booking process, contact Ticketmaster directly on 1300 883 622.

We hope to see you at Round 4!