The Saints Super Draw is back! Win a share in over $67,000 worth of prizes.
There's over 20 prizes to be won, including a spot in the 2023 team photo, a Jayco Camper Trailer, TEMPUR bed, a holiday in tropical North QLD and more!
To enter, purchase a singular ticket for $10, or a book of ten tickets for $100 to increase your chances of winning. All Super Draw entries will go towards supporting the future of St Kilda Football Club. Thank you & good luck!
*Please note: Residents of South Australia are unable to enter the 2022 Saints Super Draw. The promotion is open to all other Australian residents aged 18 years or older at the commencement of the promotion. To read the full terms and conditions, click here.

BOOK BUYERS PRIZE: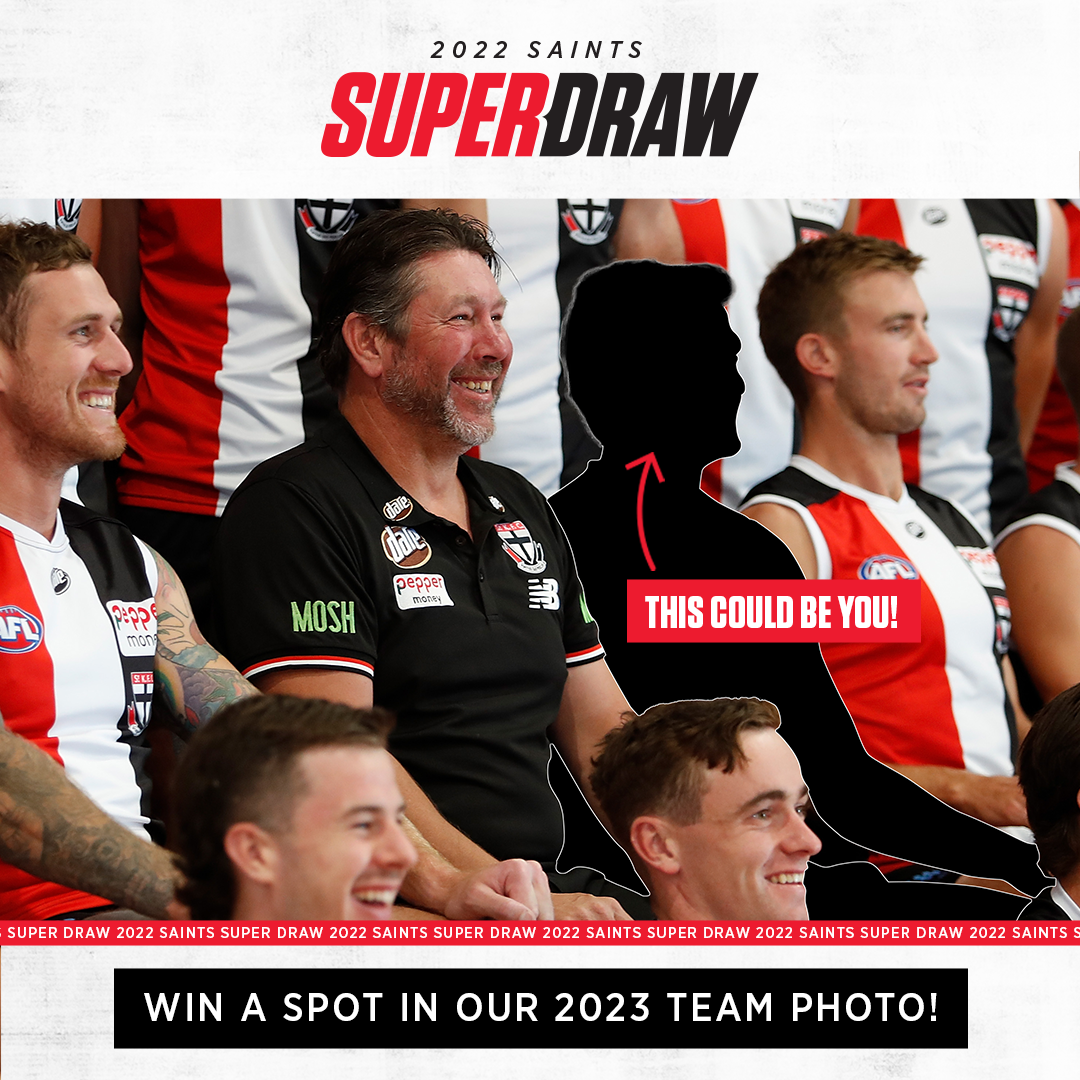 Purchase or sell a booklet of 10 tickets for your chance to win a spot in the 2023 AFL or AFLW Team Photo. Enter Now!
*WA Residents are ineligible for the Book Buyer's Prize.

PRIZES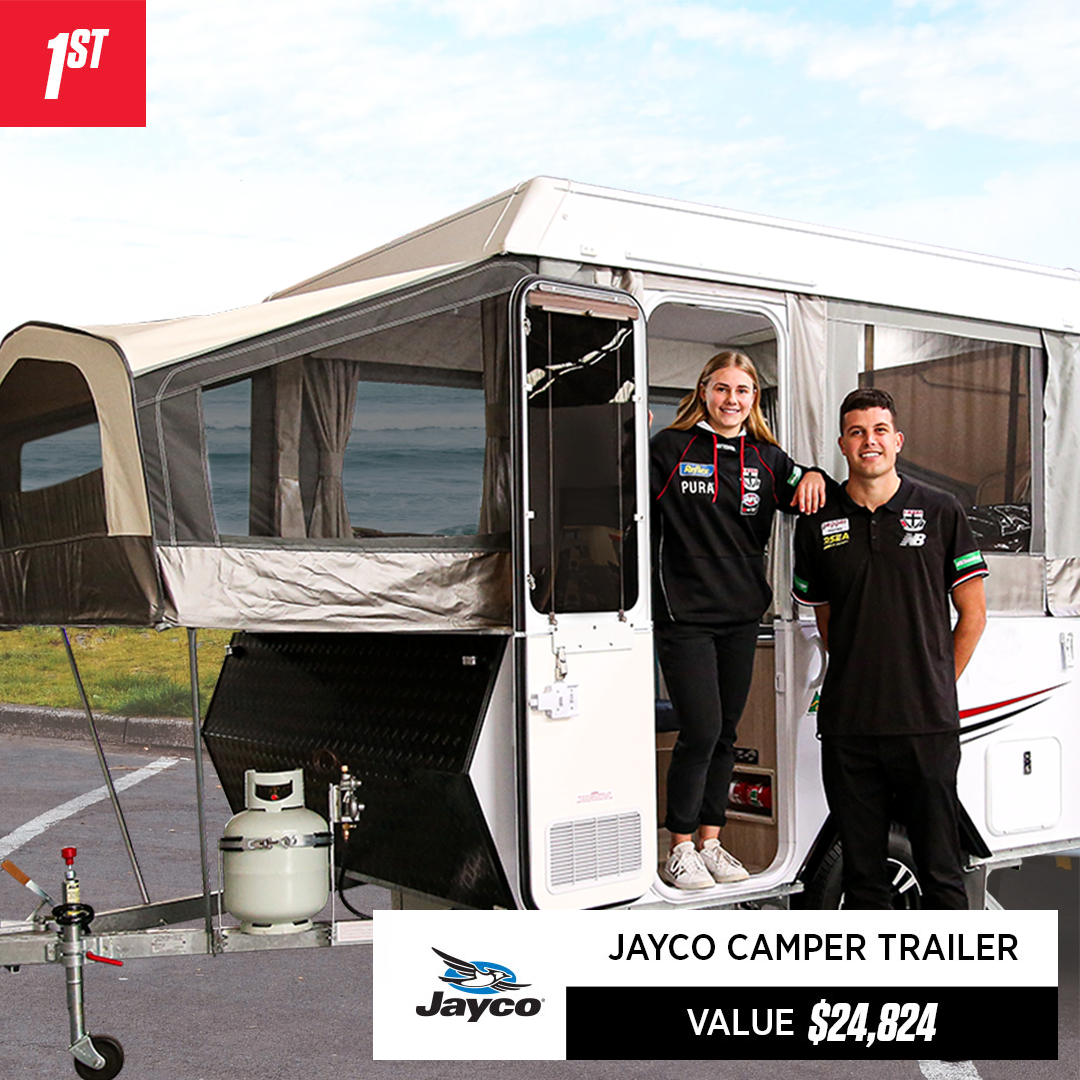 1. Jayco MY22 Swift Touring Camper Trailer - Value: $24,824.
Enjoy camping, the Jayco way! Designed for small families or couples, the Jayco Swift camper combines functionality, versatility and a host of sensible features. Setup is simple and towing just isn't an issue, meaning a regular small-mid-sized SUV will have no problems towing the Swift.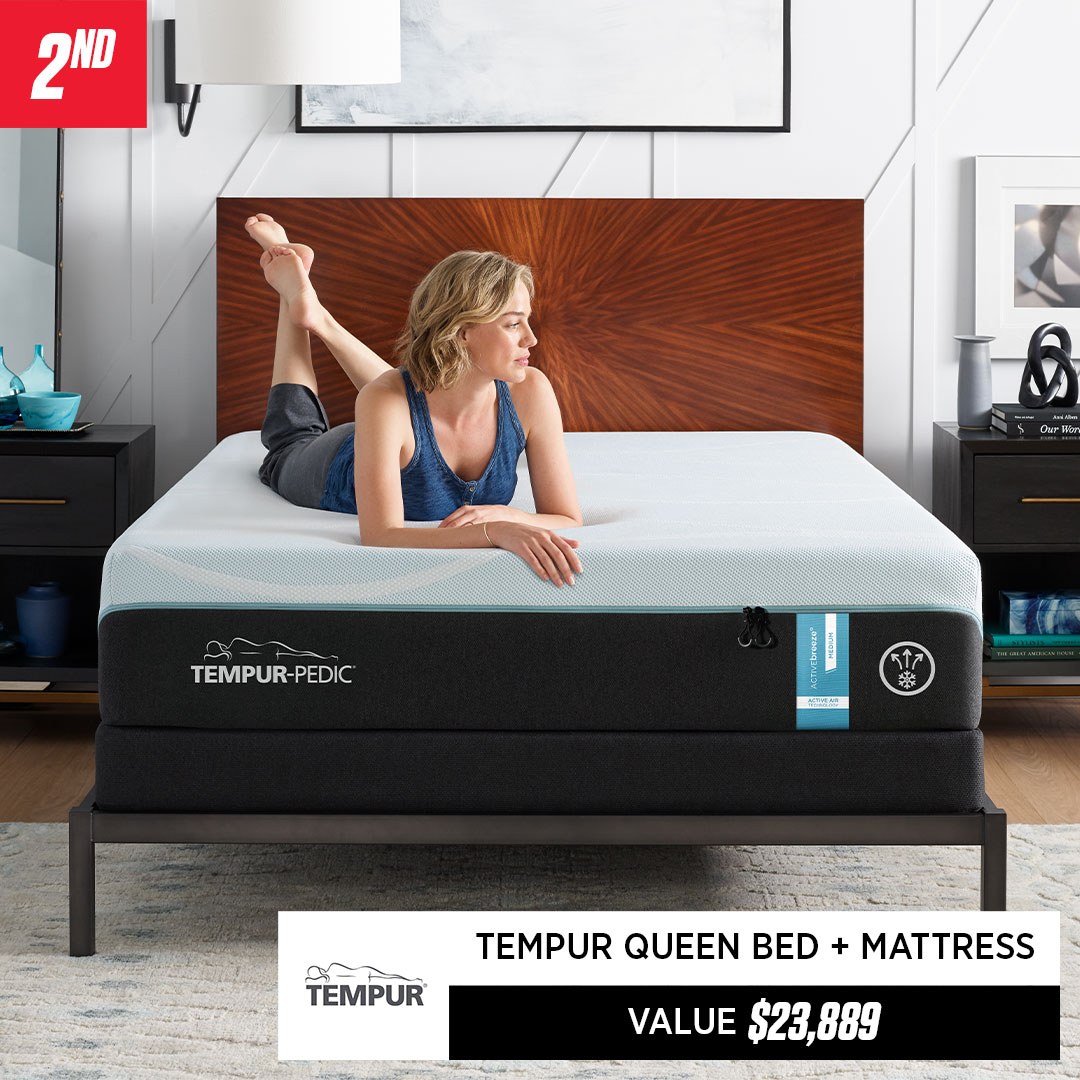 2. TEMPUR Mattress and Base - Value: $23,889
Enjoy a cooler, deeper sleep each night with the TempurACTIVEBreeze™ Mattress (Queen) and TEMPUR Zero-G ACTIVEBreeze Adjustable Base. TEMPUR's ACTIVEbreeze mattress is designed in their thermal laboratory to help manage the micro-climate between your mattress and your covers for a cooler, deeper sleep all night long. Supported by the EMPUR Zero-G ACTIVEBreeze Adjustable Base, fine-tune your sleeping position with to ensure you stay comfortable and fully supported throughout the night.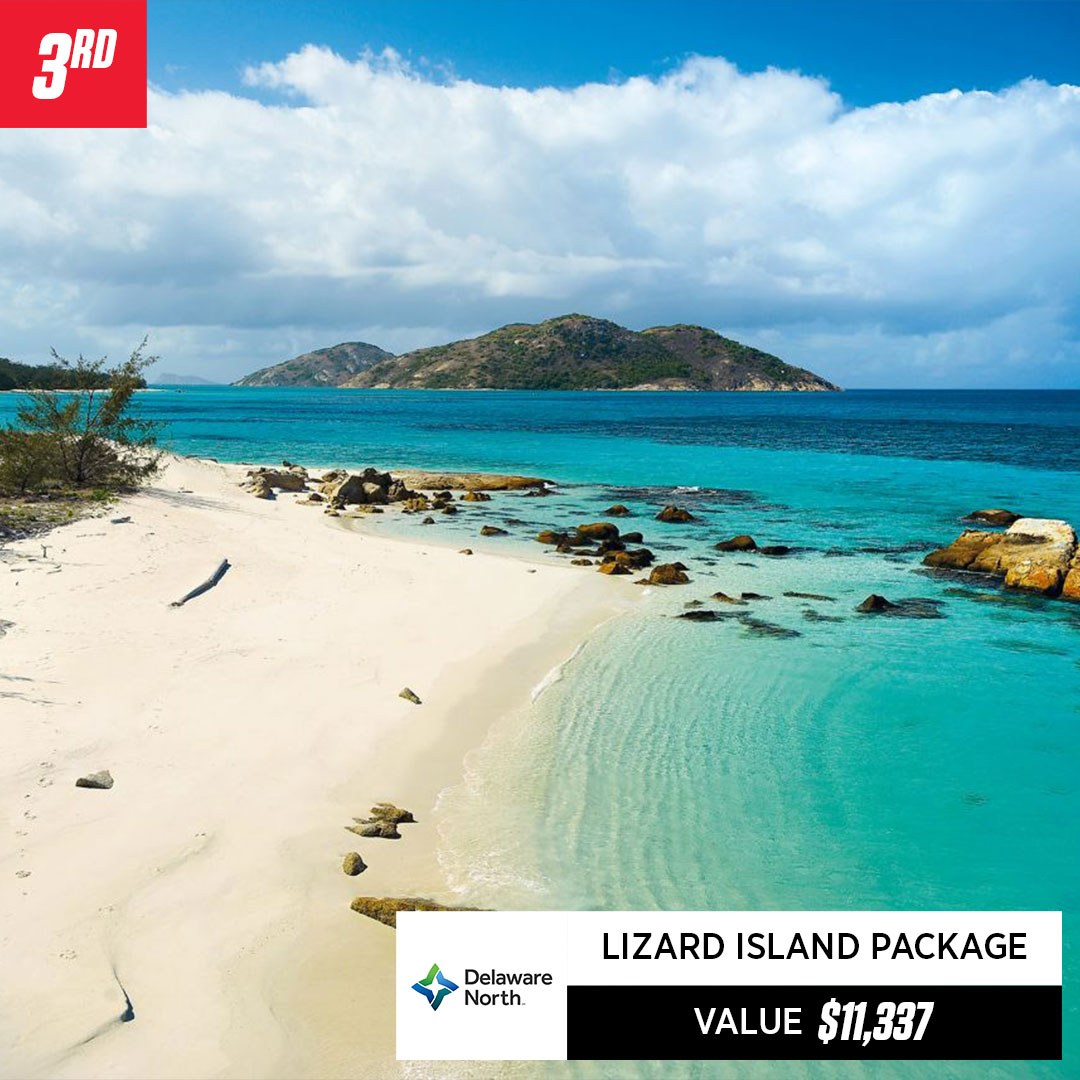 3. Lizard Island Getaway - Value: $11,337
Escape to the Great Barrier Reef with an exotic 3-night stay for two in a Beachfront Suite at Lizard Island Resort. You luxurious getaway will include gourmet meals, non-alcoholic beverages, a fine selection of wine, beer, basic spirits and Champagne, in-room mini-bar and deluxe picnic hampers for private beach outings. Plus, the use of motorised dinghies, stand-up paddle boards, clearview kayaks and return scheduled East Air flights between Cairns and Lizard Island for two.

*Any incidental travel expenses are not included in the prize, view terms & conditions for more information.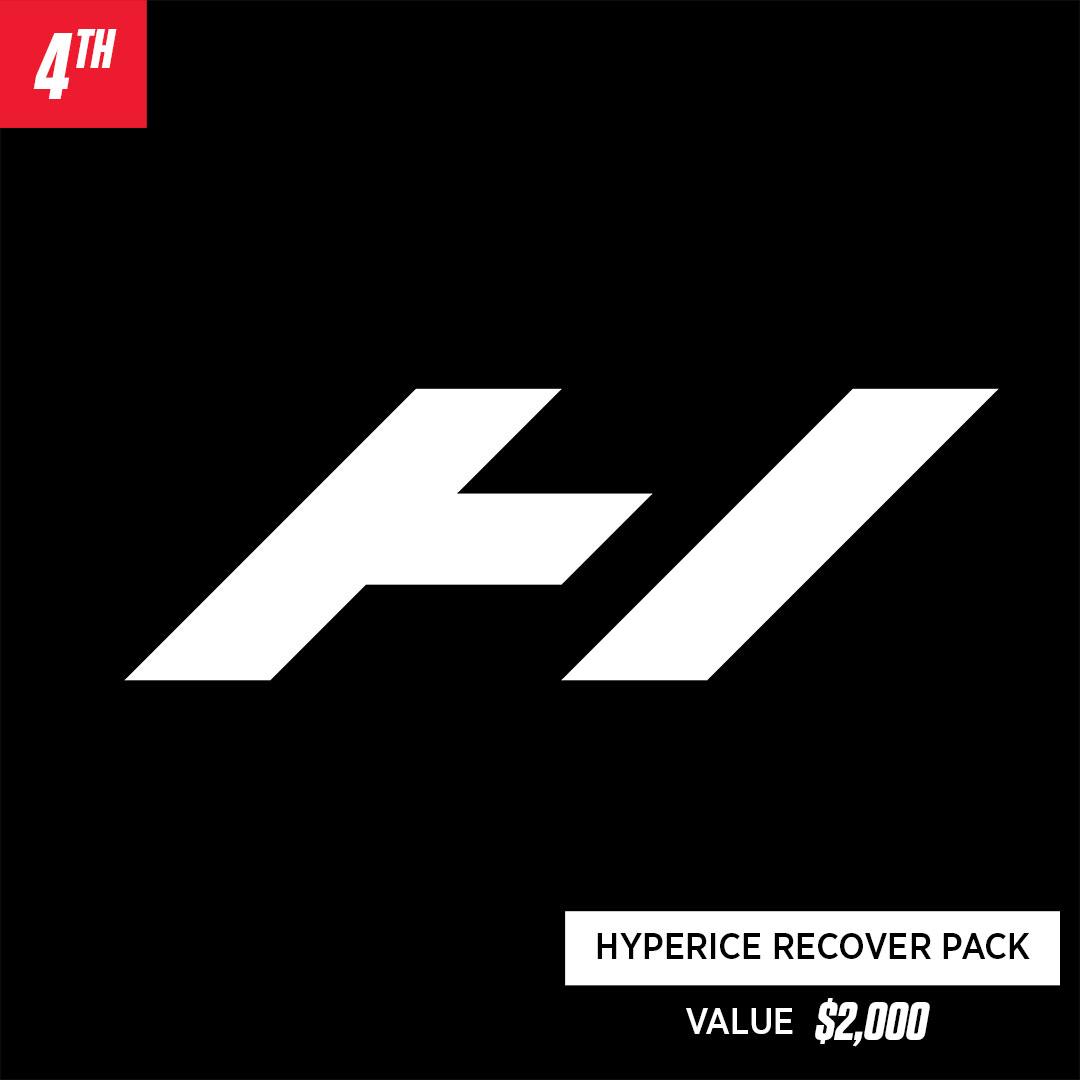 4. Hyperice Recovery Pack - Value: $2,000
Includes Normatec Dynamic Compression boots (RRP $1650) & Hypervault Go 2.0 (RRP $350).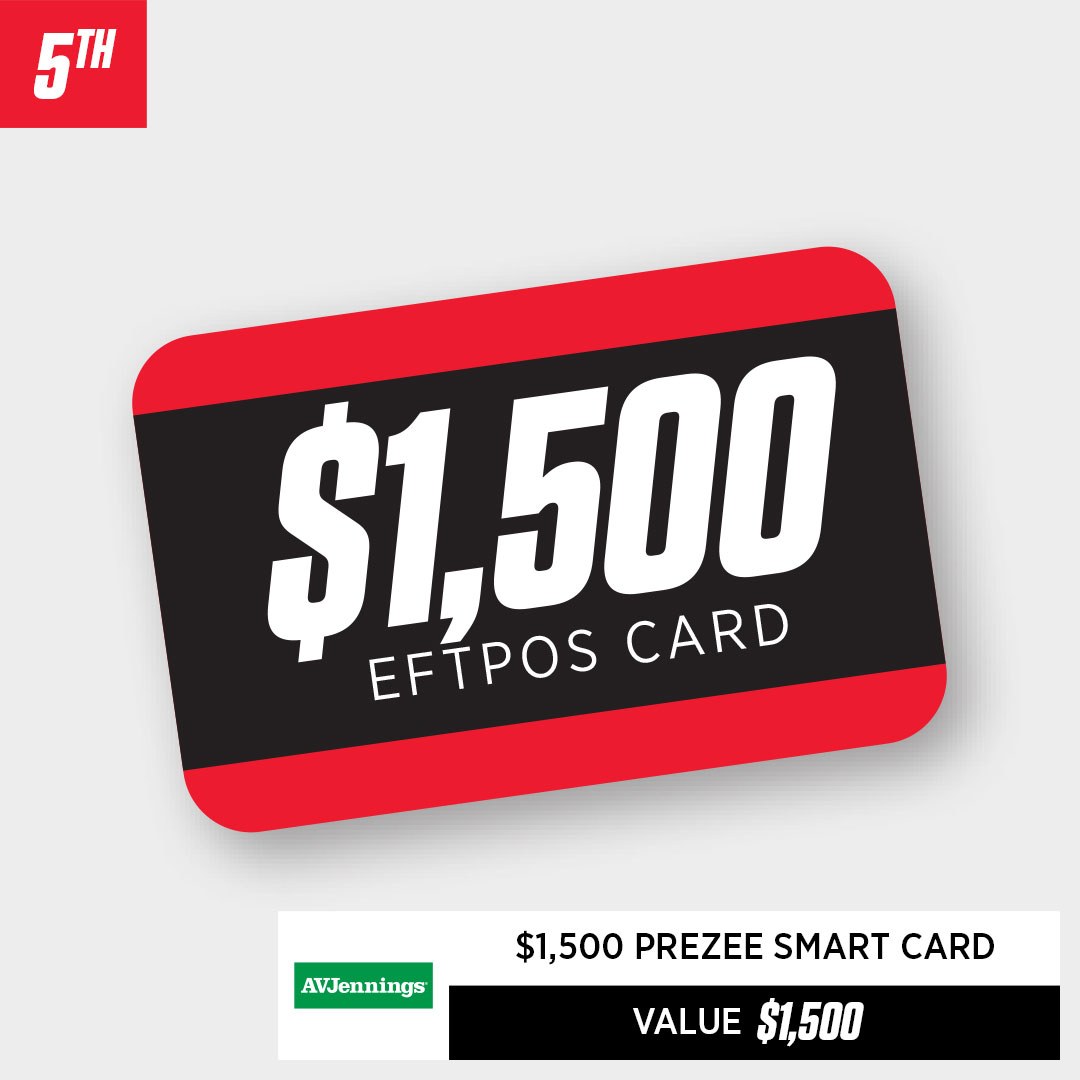 5. Prezzee Gift Voucher, Thanks to AV Jennings - Value: $1,500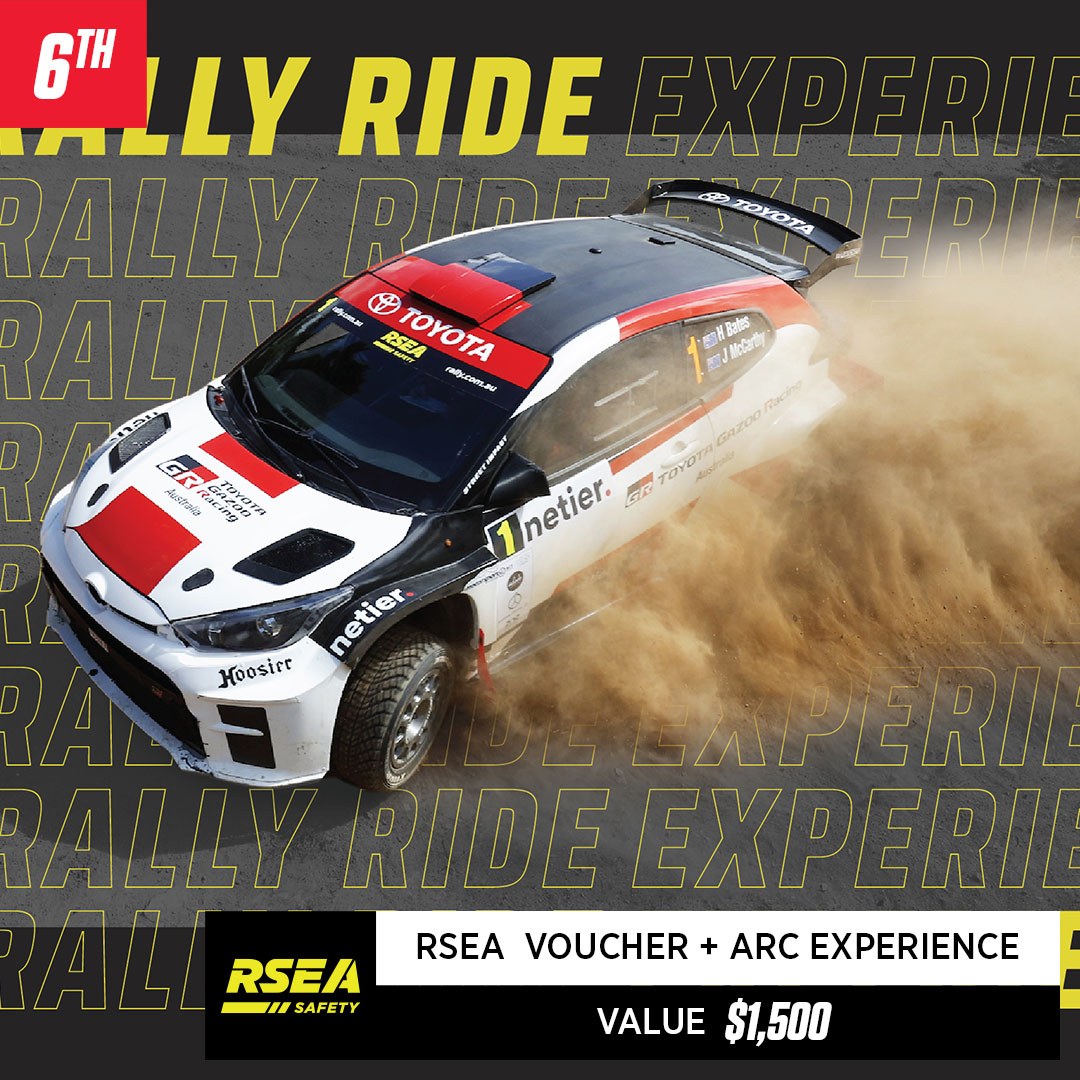 6. $1,000 RSEA Safety Gift Voucher + ARC Experience - Value: $1,500
Take home a $1,000 RSEA Safety Gift Voucher and Rally ride experience, provided by Motorsport Australia.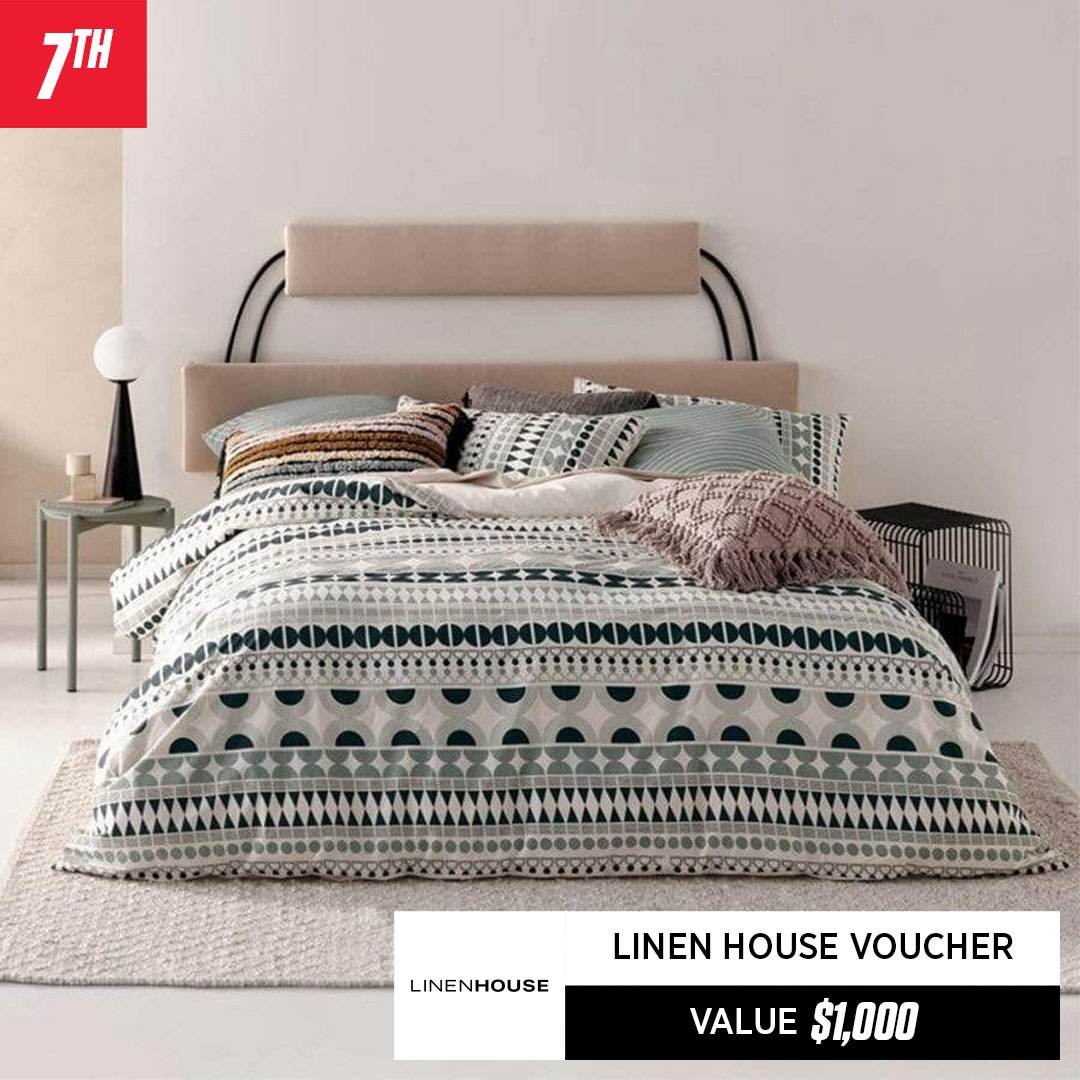 7. Linen House Gift Voucher - Value: $1,000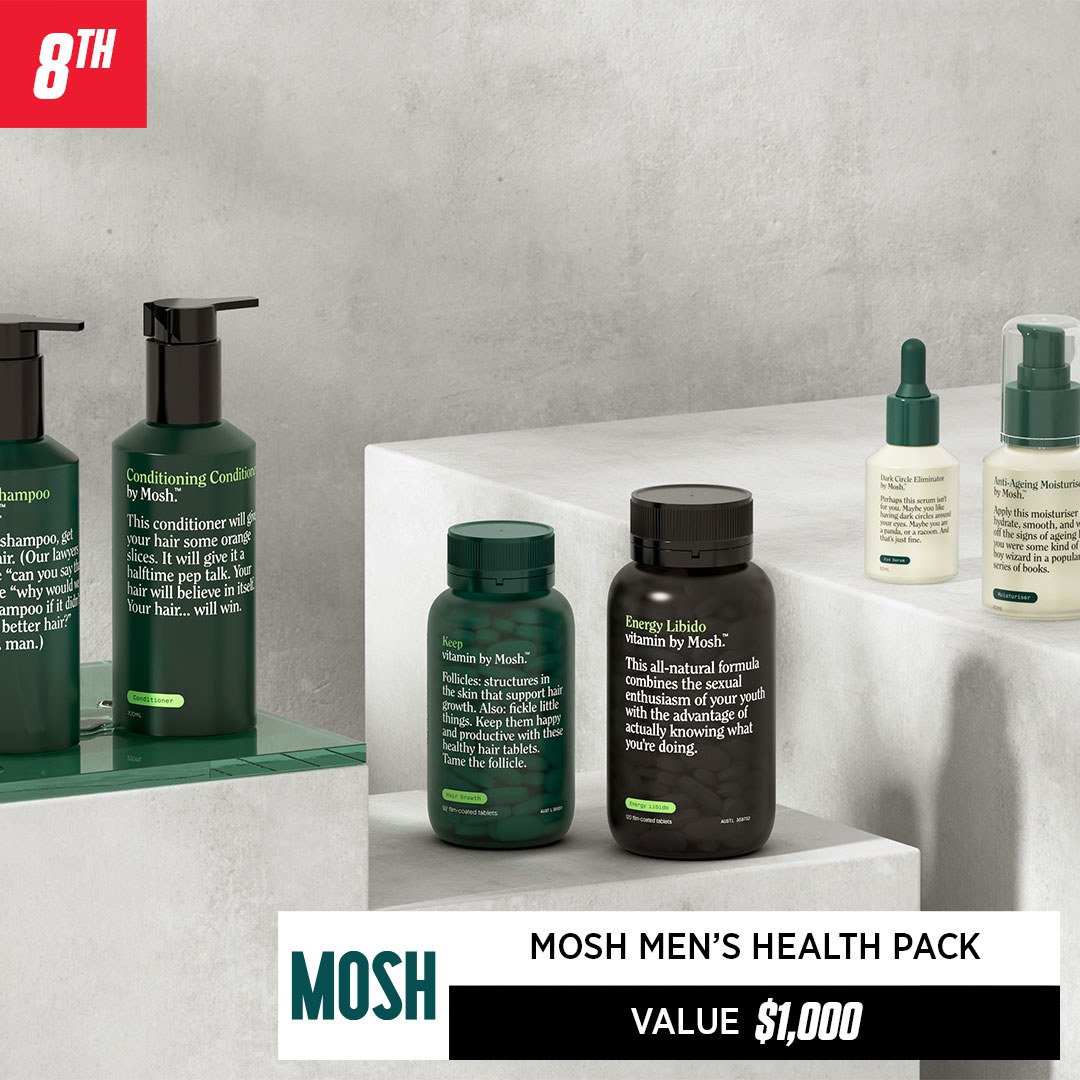 8. Mosh Men's Health Pack - Value: $1,000
Enjoy a year's supply of Better Shampoo & Conditioning Conditioner and daily skin care products including Fresh Cleanser, Anti-Ageing Moisturiser and Dark Circle Eliminator. Plus, six month supply of Sleep Vitamins and three month supply of Keep Hair Vitamins.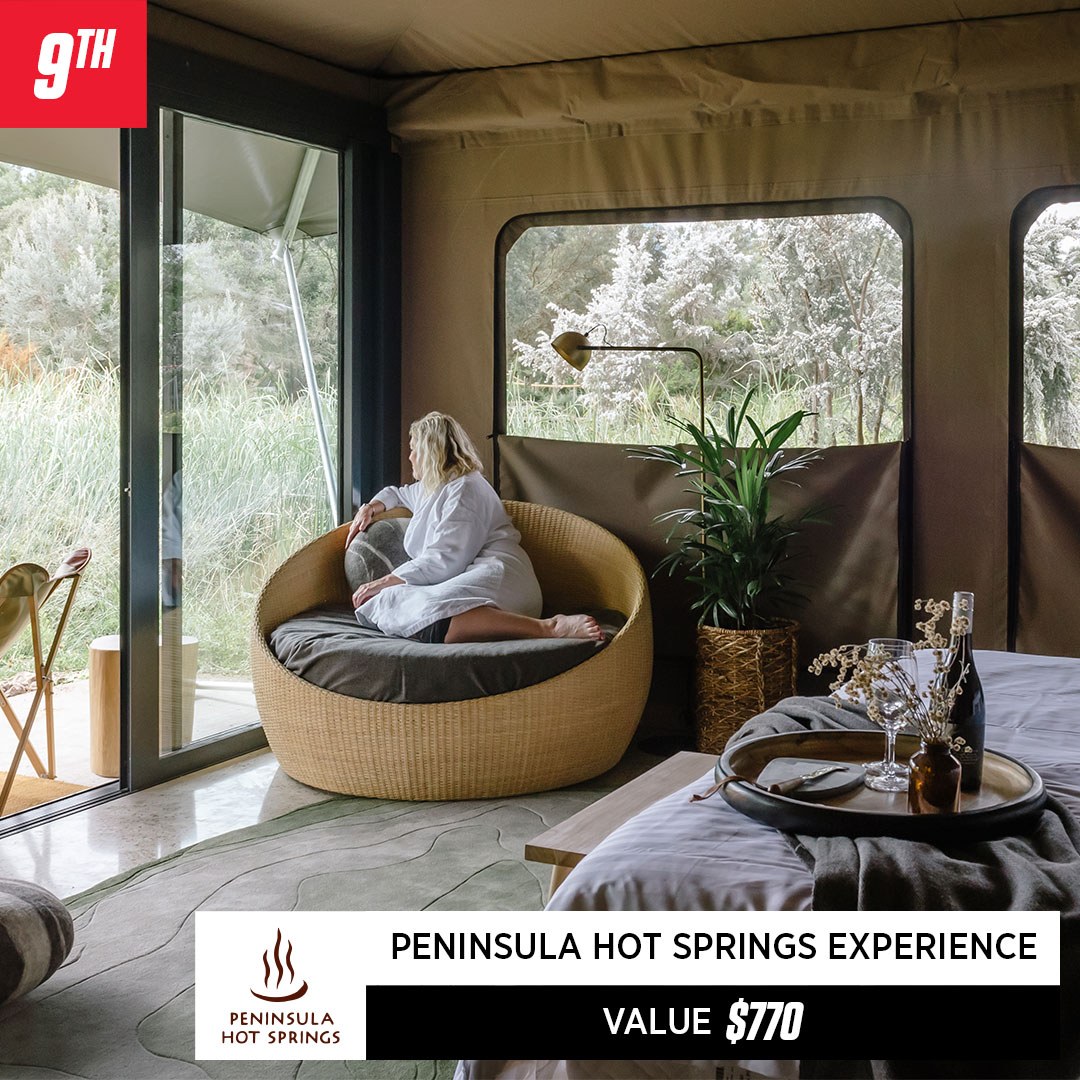 9. Peninsula Hot Springs Getaway - Value: $400
Relax and rejuvenate with an overnight stay at the Peninsula Hot Springs glamping tents. Your getaway will include all-of-site bathing access, a two-course dinner for two, two wellness activities and breakfast for two.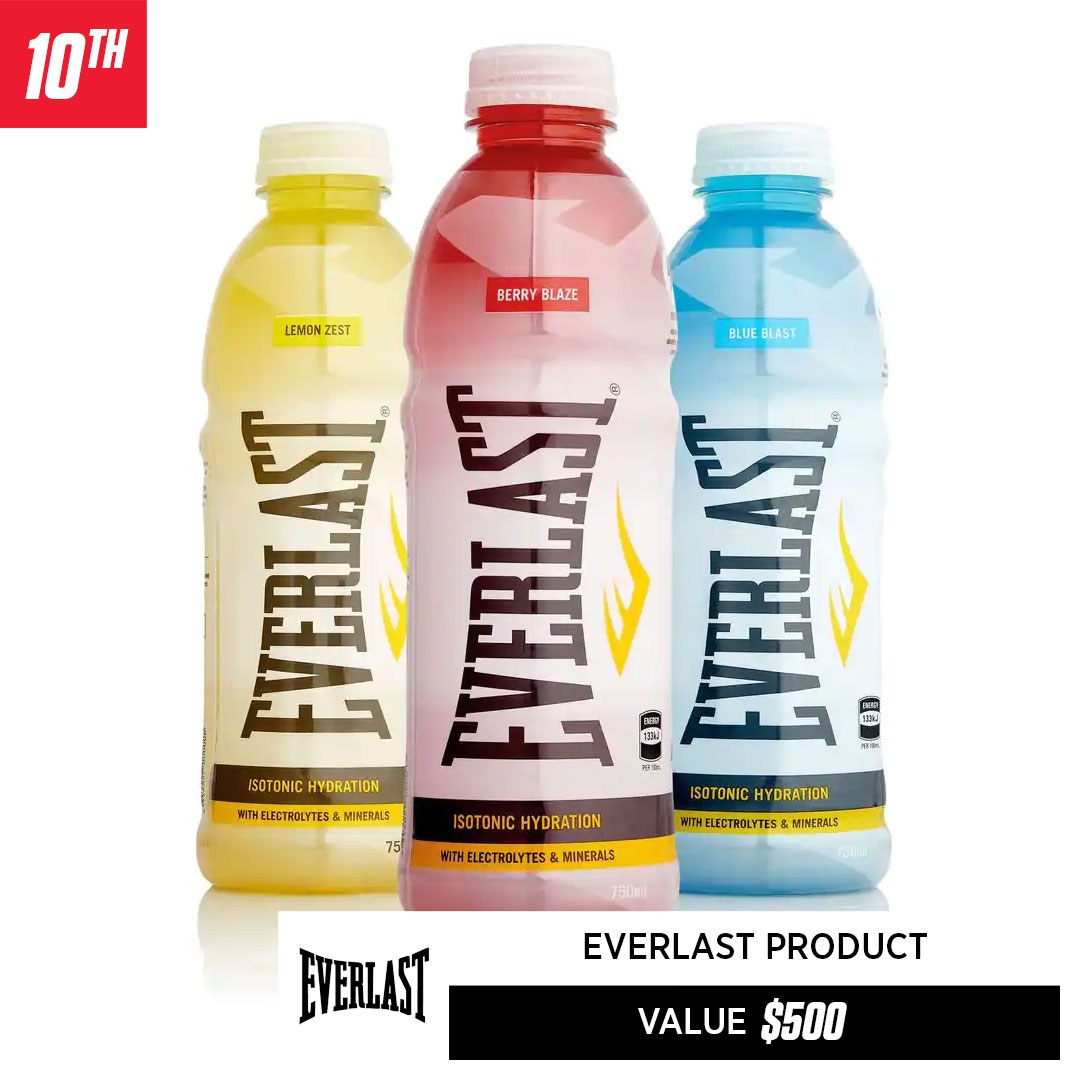 10. Everlast Hydration Pack - Value: $500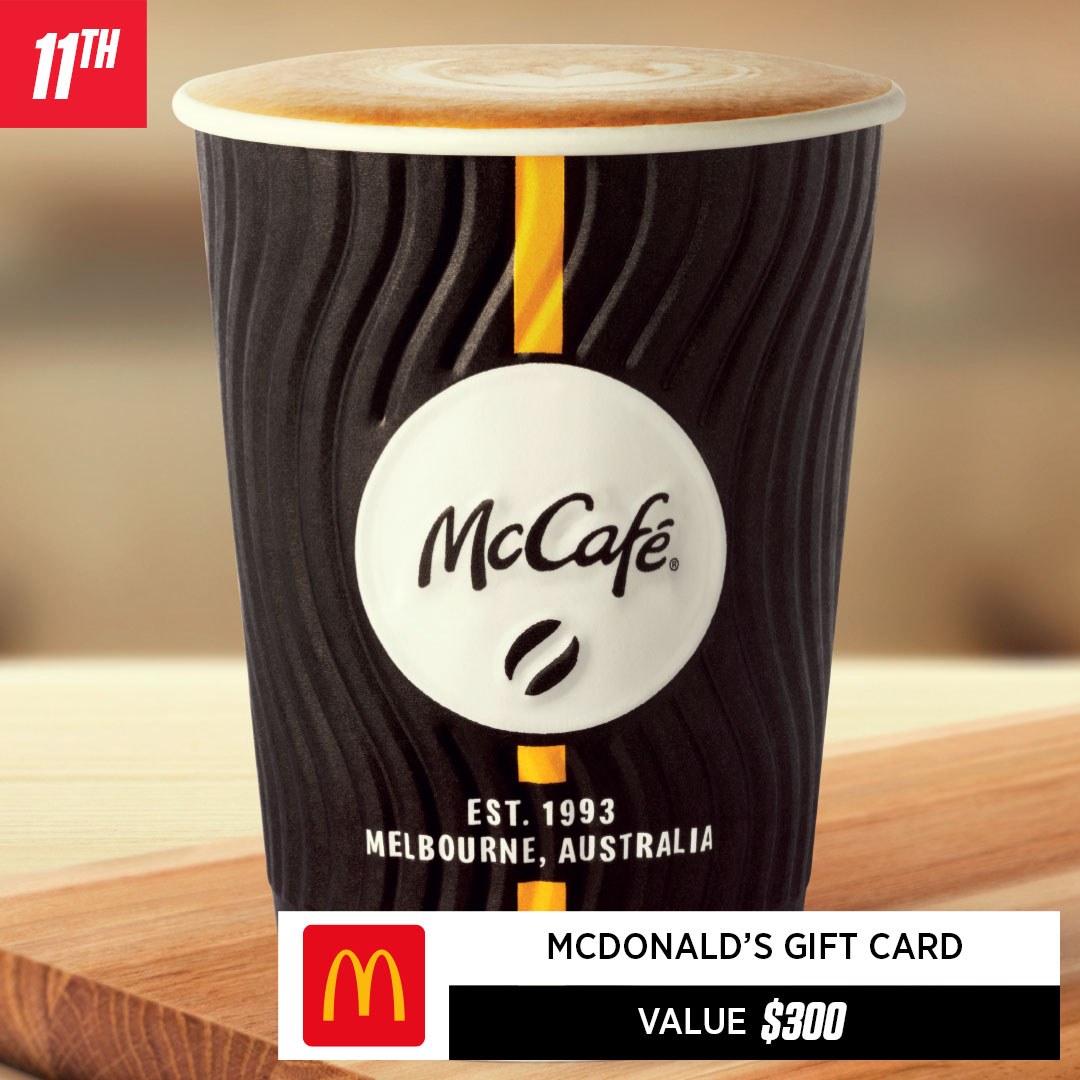 11. McCafe Gift Card - Value: $300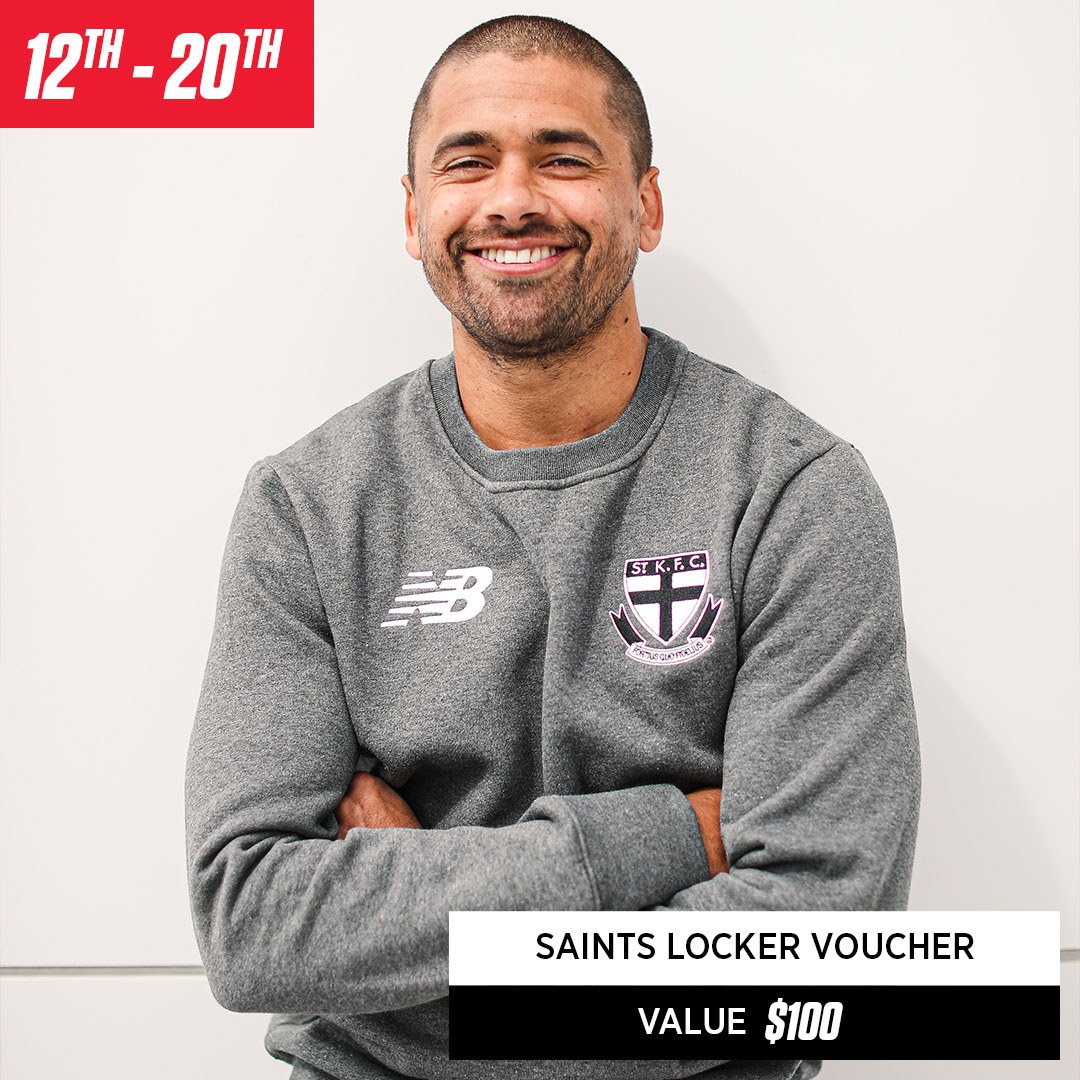 12 - 20. Saints Locker Voucher - Value: $100 per winner